Bellman Tamper
Same Day Dispatch Before 12pm EST.
Regular price
$29.95 USD
Sale price
$24.95 USD
Unit price
per
Made specifically for the Bellman CX25P Stovetop Espresso & Steamer. The tamper provides a perfect fit into the filter basket. Its 70mm diameter and central hole accommodates the brew shaft that passes through the Bellman filter basket.
By tamping you are able to improve your extraction, ensuring a consistent flow and balanced cup espresso.
View full details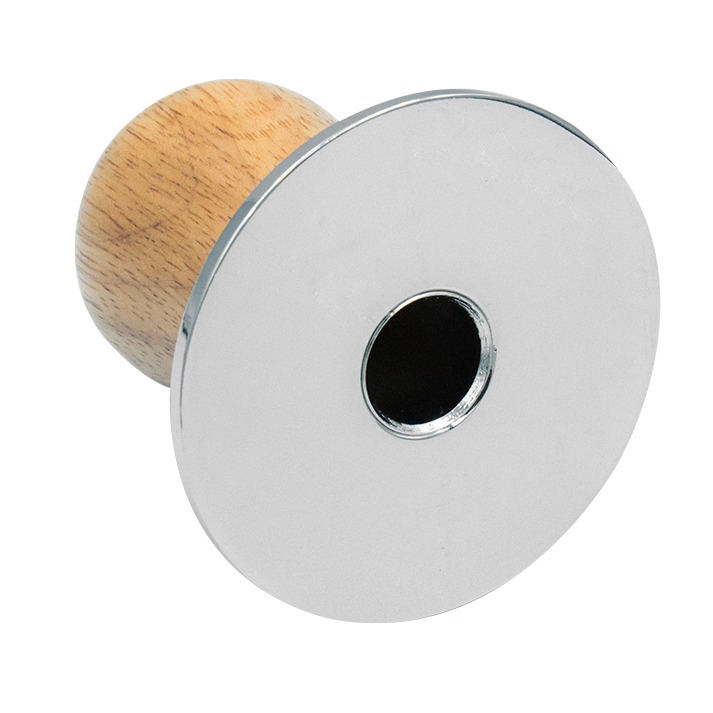 Free Shipping over $75
+
-

12 month warranty
+
-
OUR SHIPPING POLICY
Whether its pulling shots on the Bellman CX-25P or steaming milk on the Bellman CX-25S, we want to get your Bellman to you as soon as possible! From our warehouse to your door, we start processing your order as soon as its placed for dispatch with one of our Ground shipping partners.
SHIPPING RATES
Canada
Contiguous Canada orders above $75.00 - FREE shipping
Contiguous Canada orders under $75.00 - flat rate $10 shipping charge
USA
Continental US orders above $75.00 - FREE shipping
Continental US orders under $75.00 - flat rate $10 shipping charge
Shipping services and rates are subject to change without prior notice.
SHIPPING TIMES
All shipping times are estimates and are not guaranteed.
We are confident in the quality of our products being of the highest standard, but, we understand that issues with all products can arise from time to time. So if there's an issue with your Bellman product, we provide the below warranty.
This Limited Warranty only applies to purchases made through bellmanespresso.com.
Warranty Period
Excluding consumables, all Bellman products are covered by a 12 month Warranty Period.
What is covered?
Bellman's Warranty Policy warrants to the original purchaser that:
All Bellman products are free from defects in workmanship and materials for the duration of their warranty period;
All Bellman products are free from defects that prevent normal operation; and
All Bellman products match the provided product description/specifications.
During the warranty period we will repair or replace any parts necessary to correct defects in materials or workmanship. If a defect occurs as the result of a product's intended use according to the care instructions during the Warranty Period, we will repair or replace, at our discretion, the defective product or part.
Want to learn more? See the full warranty policy here.
Features
Bellman CX25P Fit

Designed to perfectly fit the Bellman's basket.

Improve Flow & Consistency

Ensure consistent flow and a balanced coffee extraction.

Compatible with Vintage Brewers

Suitable for vintage Begamin & Medwin, Elebak and Vesubio stovetop brewers.
Purpose built for the CX25P
The perfect fit of the 70mm diameter and centre hole means that you're able to accomodate the brewing shaft within the filter basket.
Ergonomic Wood-Handle Finish
Just like any professional tamper, the Bellman CX25P tamper can be held comfortably in the palm to apply an even distribution of force.
MEASUREMENTS &
SPECIFICATIONS

External Dimensions

6.5 (h) x 7 (d) CM

(2.55" x 2.75")

Weight

0.14 Kg

(0.30 LBS)